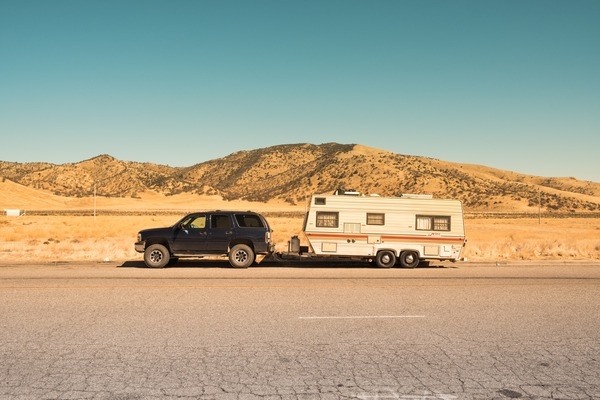 Table of Contents
Installing gas struts in a trailer doesn't require a lot of hard labor, days of work, or professional assistance. With the right struts from Lift Supports Depot and a few tips, you can install or replace the gas-charged struts in your camper trailer in as little as an hour. A set of struts can make owning and using your trailer easier and safer by preventing equipment collapse and helping you raise and lower heavy parts with less effort.
Common Uses For Camper Trailer Tent Gas Struts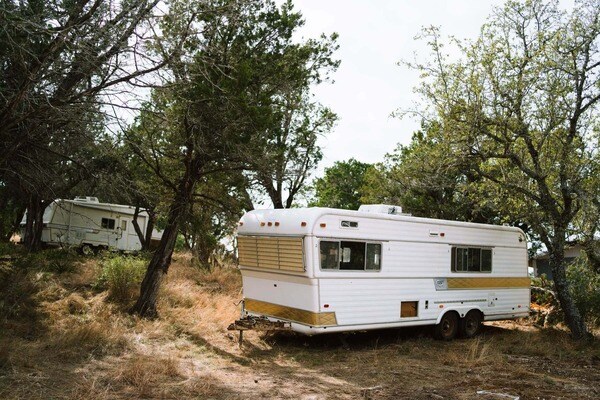 There are a few common reasons for installing gas struts in a camper trailer:
Raising the roof: Gas-charged struts are great for helping to lift and hold roofs on all popup camper trailers and trailers with a lifting roof section.
Interior lifts for beds, tables, and hide-away storage: Make the most of your space with easier-to-lift, easier-to-lower furnishings and storage spaces.
Aftermarket modifications: Make your camper your own! Want to add extra storage or maybe a semi-rigid awning? Lift supports can help make it better.
Replacing worn and failing gas struts: They used to work, but now they don't. Installing new gas struts in your camper trailer will return it to like-new functionality.
Measuring For Your Camper Trailer Tent Gas Struts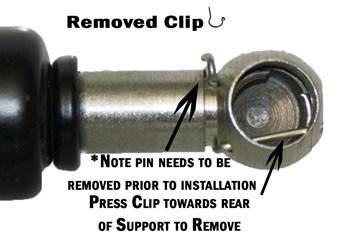 If there is a model number on your existing struts, you can search for that part number using our Part Number Converter right from the top of the homepage. If no part number can be found, accurate measurements are your best chance of getting the part you need. Measure the length in millimeters (or inches) of the strut while extended from the center of the, bracket, or eyelet on the piston to the center of the ball stud, bracket, or eyelet on the cylinder, then take the same measurement with the strut collapsed.
Finally, if your piston attaches to ball studs, a common setup on camper trailers, measure the ball stud diameter. If you have any questions, take a look at our measuring guide for more details and tips.
Lift Support End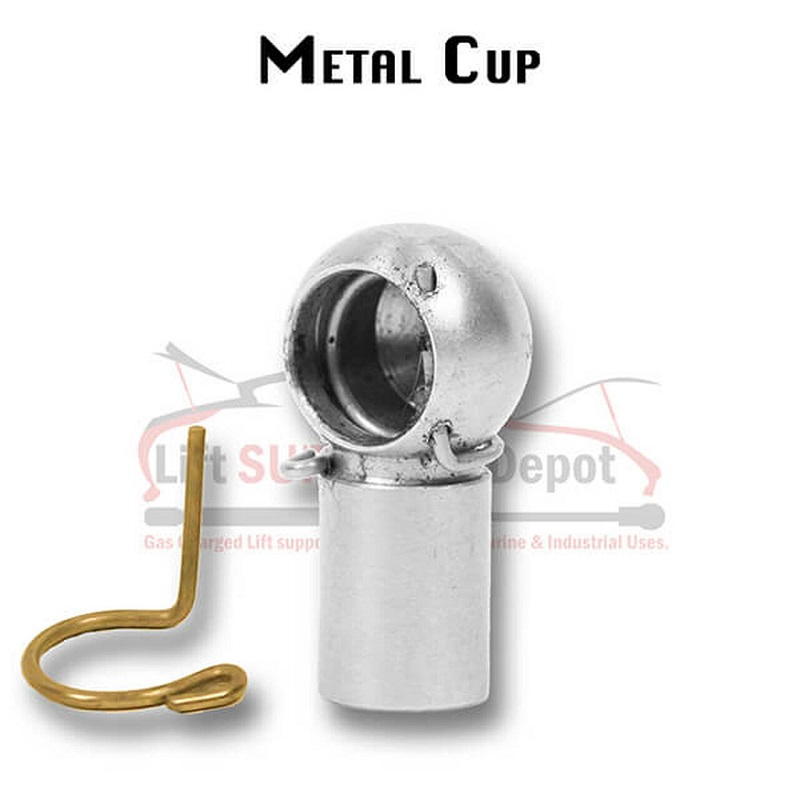 If you're installing trailer gas struts for the first time, you'll want to decide where to place your brackets, what kind of brackets to use, the position you want the struts to be in when extended, and how you want them to lay when collapsed. This will allow for the needed measurements.
Installing The Camper Trailer Tent Gas Struts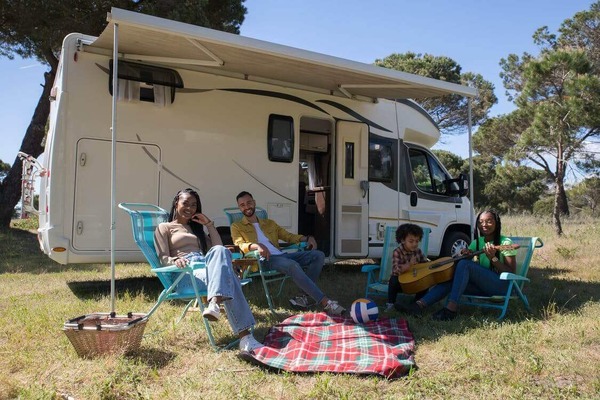 If you have existing struts, you'll need to remove them first. Prop up the lifted surface securely for safety. We recommend getting someone to help to ensure a safe process. For struts mounted with ball studs and sockets, use a screwdriver to slightly pull back on the band or release the retaining clips at both the cylinder and piston ends of a strut. The strut should now pop off the ball studs with a gentle pull or a small amount of pressure from your hand or a screwdriver.
Installing gas struts in a camper trailer is almost the reverse process of removal. Fit the lower strut end over the ball joint and seat it with gentle pressure or a light tap from a rubber mallet. Then, do the same for the upper mount. It may be necessary to lift the upper surface slightly to match up the stud to the mount. Once you resecure the retaining clips, you're done!
Other mounting hardware, like brackets or eyelets, are usually held on by bolts or screws. Rather than removing clips and pulling away from the studs, simply remove the bolts retaining the struts.
The Right Lift Supports To Strut Your Stuff
When you're looking for lift support products for your automobile or camper trailer, Lift Supports Depot is your one-stop shop. With over 6,000 products in stock, we have what you're looking for. Compare that to your local big-box auto parts store, where they typically carry very few lift products in stock at any given time. We offer the widest selection of custom and pre-made camper trailer tent gas struts and lift supports on the market, and we also provide the personal one-on-one customer service experience you've been searching for.
Make your camping life easier with a new set of trailer gas struts from Lift Supports Depot today. Contact us today, and we'll be glad to answer your questions.