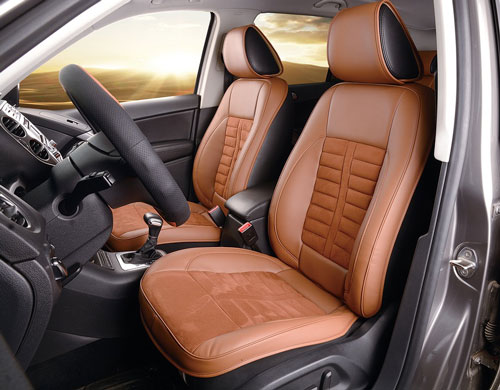 The Prius Hatchback is a great car for commuters and eco-friendly car buyers. If you own one of these popular Toyota cars, you can agree that your ride is not just a means of transport but also an expression of your personality and individual taste. We mostly choose to buy a car based on our needs, what we can afford, and lifestyle. When it comes to making your Prius hatchback more personalized, customizing it may be your best bet to make it stand out from the rest.
Not everyone can afford full-out car upgrades that include performance boosts and body overhauls. The good thing is, there are different custom ideas you can consider for your Prius hatchback without breaking the bank. When done right, any of these affordable upgrades can make your car look more appealing and unique:
Add Custom Chrome Wheels
One of the easiest ways to customize the look of your Prius hatchback is to upgrade the factory wheels to custom chrome wheels. There are a variety of aftermarket tires you can choose from in the market to give your car the sleek look you've always wanted. You can find wheels in different styles, colors, offset options, and other custom appearances for a truly unique look.
When buying new custom wheels or aftermarket wheels for your custom Prius hatchback upgrade, make sure to check the manufacturer's fitment guide to ensure that you're buying the right wheel size, offset, and bolt pattern for your Prius. It's always recommended that you buy a new set of wheels, but if you can't afford to do so, you can go for used but in good condition.
Window Tinting
Tinting your Prius windows is a relatively cheap custom upgrade option for your car. The benefits go beyond good looks. Window tinting will help reduce sun glare, ensuring better visibility when driving, and also help keep your car's interior cooler. Tint works by cutting down the sun's UV rays that are notorious for aging vehicle interiors.
Additionally, tinting your Prius hatchback windows offers you some level of privacy and added security to conceal any personal valuables you leave in your car. Be sure to find out what level of tint is required in your state. In most cases, a 35% tint on your front windscreen and windows is good. 20% may also look great, but consider visibility when driving at night.
Custom Stereo System
Imagine cruising a highway with your windows open and stereo cranked up on a bright summer day. It's a great feeling that almost every car owner dreams of. Adding a custom stereo system to your Prius can add more clarity, volume and bass to your car's audio system. Of course, this upgrade option is recommended for those that want to "feel" the pomp of their favorite music.
While custom stereo mods are a complete car upgrade option, they don't necessarily have to cost you thousands. You only need to do a few improvements to the factory stereo system. You can start by upgrading the deck first, especially if your Toyota Prius doesn't support the wide range of aftermarket components like amplifiers.
You can install better speakers or even add more to improve the overall sound of your stereo system. For the ultimate upgrade, add a subwoofer for that deep rich bass. There is no limit to custom stereo upgrades for your hatchback but for as low as $500, you can get started with a cool head unit and good quality speakers then upgrade a bit more from there.
A Steering Wheel of a Different Kind
No other part of a car receives more crucial input than your car's steering wheel, so the feedback you get from it is a critical part of the driving experience. Your steering wheel lets you know the texture of the road, what your front wheels are doing, and how much traction your Prius hatchback has at any given time. All this information is vital when driving.
If your steering wheel's factory rubber sheath is worn out, there's probably a lot of information you're not getting about your driving experience. There are lots of custom options available when it comes to customizing the look of your Prius steering wheel. You can browse online to find many custom steering wheels in leather, wood, or microfiber so you can be more in-tune with the road.
Custom Floor Mats
When it comes to giving your Prius that perfect personalized style, nothing beats custom floor mats. You can find them in just about anything you can imagine. Marvel lover? Favorite sports team? Your favorite car logo? Search them online or at your favorite local auto shop. Do a simple search online for "floor mats for…" and add the customization you want. You can even have the mats delivered in your favorite colors with a personalized look to match your car's interior.
Custom Seat Covers
Just like custom steering wheel covers and floor mats, custom seat covers for your Prius are another great option for personalizing your car's look. There are tons of options online with different styles, colors, patterns, and designs available. You can choose from universal seat covers or custom fit seat covers that are designed for your Prius car.
Before you hit that order button online, always makes sure that the seat covers you're buying are suitable for your car as some may not be compatible with your seat safety features, such as side impact airbags. For custom fit seat covers, you can have them altered to ensure your car's safety features are not hindered in any way.
Additional Accessories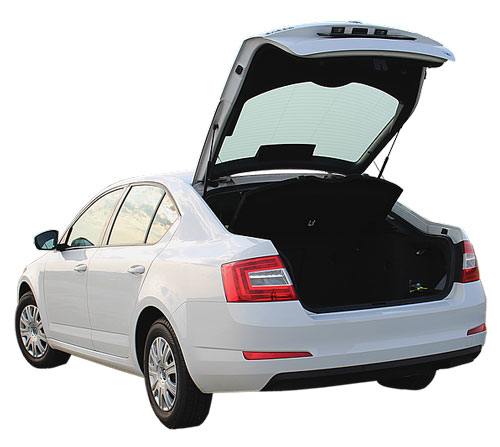 Customizing your car is all about getting the right upgrades to improve the overall look and performance of your car. While we've not gone into performance mods for your car, these simple custom upgrades are still a great way to make your Prius hatchback stand out. You can also add a few accessories like GPS maps to make navigation easier, a spoiler, or even new lift supports to make opening your hood or trunk easier if they're no longer working well.
In short, there are many more custom upgrade options you can try out for your Prius. These are just a few that won't cost you much. Go ahead and try out some of these simple custom upgrades on your car. Get in touch with Lift Supports Depot to order your hatchback lift supports now or contact us to discuss your needs.